Message from the Director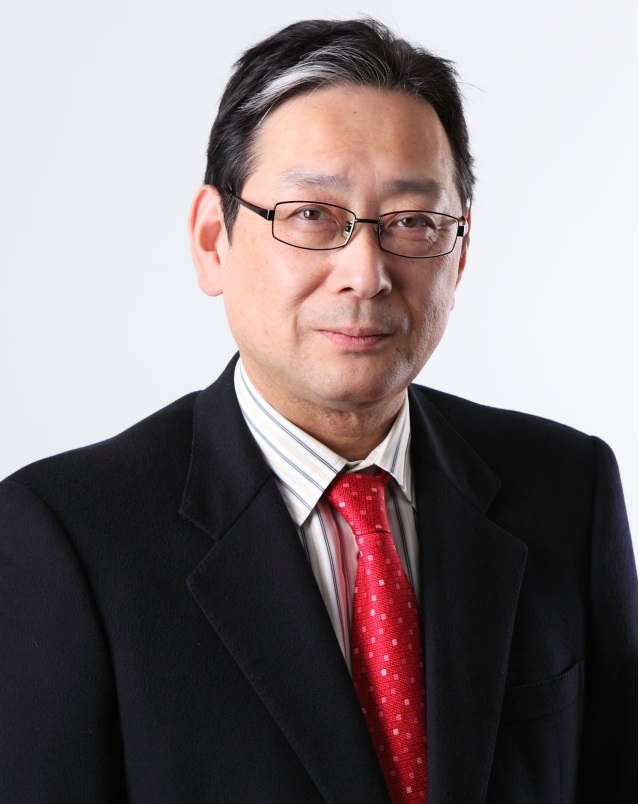 My name is Kazuhiro Yoshida (surgical oncology), and I was appointed as the director of Gifu University Hospital in April 2018. Gifu University Hospital has a long history, and it was founded Gifu Prefectural Hospital back in 1875. For many years afterward, the hospital was located in the town of Tsukasa in Gifu prefecture. In 2004, a new hospital was built in the present location, and the 5th hospital director took office after the facility moved. Our hospital is closely involved with the local area, and is a friendly and comfortable place for residents of both Gifu prefecture and the surrounding Tokai region. All of our staff make efforts to ensure that "patients and their families are glad they came to this university hospital".
In response to the aging of Japan's population, the Ministry of Health, Labour and Welfare has defined five core competencies and five advanced care categories for illnesses which are expected to require continuous care. The five core competencies are cancer, stroke, acute myocardial infarction, diabetes, and psychiatric ailments. The five advanced care categories are emergency care, disaster medicine, medicine for remote regions, prenatal care, and pediatric care (including emergency pediatric care).
Gifu University Hospital provides advanced care for these diseases, has the capability to carry out advanced treatment technology development and research related to advanced care, and is certified as an "advanced treatment hospital" by the Ministry of Health, Labour and Welfare. As a result, our facility has numerous designations such as "postgraduate education hospital", "prefectural cancer center", "Gifu prefectural incurable disease center", "AIDS treatment core center", "linked core centers for the treatment of liver disease", "advanced emergency care center", "core disaster care center", "Gifu prefectural emergency trauma center," and "nuclear disaster center", functioning as the final stop for patients in need of specialized care in Gifu prefecture.
The most common cause of death in Japan is cancer, with 1/2 of people nationwide suffering from some forms of cancer in their lives, and 1/3 of deaths caused by this disease. At our hospital, we have specialist doctors on staff for all internal organ cancers, and for digestive organ cancers (esophagus, stomach, small intestine, large intestine, liver, gallbladder, and pancreas) and respiratory organ cancers we provide not only cutting edge radiation and endoscope diagnostics and treatment (with the largest number of patients treated of any hospital in Gifu prefecture) but also minimally invasive (easier on the patient) surgery options such as laparoscope, thoracoscope, and robot surgeries. We are aiming for further improvements in our results using a combination of chemotherapy and surgical treatment. Pain clinics and other palliative care are also important. For treatment of AYA (adolescent and young adult) patients with cancers such as female-specific cancer (gynecological cancer, breast cancer), pediatric cancer, and bone and cartilage tumors, we provide advanced treatment with fertility in mind. For male-specific cancers such prostate cancer, we provide minimally invasive treatment options such as robot surgery and small source radiation brachytherapy. We are running many clinical studies and drug trials for research topics such as cancer genome therapy with the goal of becoming "a hospital that creates a new standard for care" focusing on our "Gifu University Hospital Cancer Center" and "Advanced Treatment and Clinical Research Promotion Center" facilities. In addition, stroke and acute myocardial infarction are the next two most common causes of death in Japan. At this hospital, we have an "Advanced Critical Care Center" with doctor helicopter and doctor car service, which treats large numbers of patients suffering from strokes, ischemic heart disease (acute myocardial infarction and angina pectoris), as well as other diseases, 24 hours a day, 365 days a year, providing cutting-edge surgical and internal medicine care such as diagnostics, neurosurgery, intravascular surgery, heart surgery, and stent treatment.
In Japan's aging society, in addition to the diseases above, the number of patients suffering from illnesses such as diabetes, dementia, psychiatric and neurological disorders, respiratory diseases, rheumatism and endocrine diseases, motor disorders, eye diseases, nose and throat diseases, skin diseases, and dentistry and oral surgery problems is rapidly increasing. As a means of slowing the decline of Japan's population as well, we provide cutting-edge treatment to the country's future, the AYA generation, and also pediatric and perinatal patients through our neonatal intensive care unit (NICU). At this hospital, we provide the best possible treatment for the diseases above using teams led by professors who specialize in the applicable fields.
In order to become "a hospital that can fulfill the needs of society and medical care", Gifu University Hospital is (1) a core hospital linked with local medical institutions, (2) a hospital promoting cutting-edge treatment and clinical research for the creation of new standards in care, (3) a hospital that educates new talent who can take on roles in global and local leadership, and (4) aiming to be a hospital that staff can work comfortably in and patients can leave happy. Our doctors, medical staff, and administrative personnel are all working together with diligence and sincere efforts to contribute to society through the medical treatment carried out at our hospital. Thank you for your consideration.
Kazuhiro YOSHIDA,
Director of Gifu University Hospital
Navigation Menu
First Visit Reception

8:30 am - 11:00 am

Visiting Hours

2:00 pm - 7:00 pm

Closed

Saturday and Sunday
National Holiday
December 29 to January 3

TEL

058-230-6000

Appointment Center

TEL:058-230-6123 TEL:058-230-6124 Weekdays 8:30 am - 5:00 pm