Message from the Director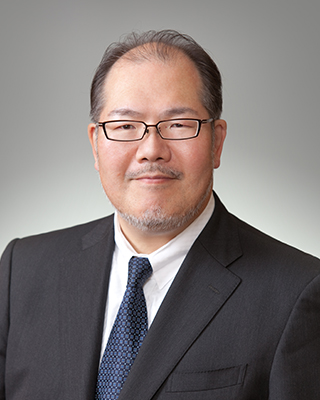 Gifu University Hospital is the only hospital in Gifu Prefecture affiliated with a faculty of medicine. As a nationally-designated institution serving advanced medical needs, it offers the highest level of medicine.
We have established a near-term vision for the years ahead to 2025. The most emphasis is put on "becoming the finest hospital that provides the best standard of care and services to patients, and on enhancing our functionality as a hub for advanced medicine and thereby contributing to the region". In addition to the five core competencies of "cancer, stroke, acute myocardial infarction, diabetes, and psychiatric ailments", and advanced care like "emergency care, disaster medicine, medicine for remote regions, prenatal care, and emergency infant care", we pursue a high standard of medicine in many other disciplines.
Seeking to fulfill our role as a specified medical organ, the Gifu University Advanced Critical Care Center and other facilities treat complex diseases, liver disease, AIDS, cancer, and other conditions as a hub for the region.
We have been designated as the second advanced critical care center in the Chubu region and carry out intake and treatment for the most complex tertiary emergency care like major injury and burns. Since 2011, we have acted as a nucleus for the doctor helicopter sector in Gifu Prefecture. This system operates 365 days a year with no holidays and enables doctors and nurses from our Advanced Critical Care Center to board helicopters to perform emergency treatment and transport the heavily wounded. 500 flights were launched last year, with countless lives saved thanks to the doctor helicopter service.
By contrast, "cancer" is today the leading cause of death in Japan, and the national government has issued a plan for improving the quality of performance nationwide in this area. This hospital has been designated by the Ministry of Health, Labour, and Welfare as a "prefectural cancer center" that goes beyond the confines of our clinics and collaborates regionally. Through PET scans and other leading diagnostic equipment, we carry out advanced surgery, radiation therapy, and chemotherapy, while offer palliative care and salons to ease the physical and mental needs of patients in a comprehensive fashion. In addition, we maintain patient registries and operate clinical pathways.
Arteriosclerotic conditions like myocardial infarction and stroke have drawn global attention, becoming a leading cause of death alongside "cancer". The fundamental ailments that lead to these diseases are high blood pressure and diabetes. Our cardiology, cardiovascular, neurology, and other clinics partner with the Gifu University Advanced Critical Care Center to offer 24-hour treatment. Furthermore, nutritional guidance, medicated treatment, and the latest equipment are used to rapidly detect and treat, or prevent occurrence or relapse, of ailments like high blood pressure and diabetes, which have comorbidity with the above illnesses.
For many years, the hospital has taken measures to act as a disaster-preparedness site. In October 2011, the hospital was specified as a core disaster response center, alongside Gifu Prefectural General Medicine Center. In this stead, we advocate awareness at other facilities and pursue education and training. We consider building a suite of disaster countermeasures for both our hospital and others within the prefecture and elsewhere with which we closely work to be our most important responsibility. The Business Continuity Plan (BCP) established this year explicitly describes how to secure hospital functionality even in the event of a major disaster like an earthquake.
In April 2012, we launched a Neonatal Intensive Care Unit (NICU). We have delivered some of Japan's most leading results in the field of emergency maternal care. We operate the NICU in the hopes of contributing to prenatal and infant medicine throughout the Gifu region.
Medicine today has developed into numerous and manifold disciplines. Hospitals affiliated with the medical departments of a university are in turn called on to pursue advanced and leading medicine while offering a high level of safety and quality. Gifu University Hospital continues to enhance the quality of its offering while ensuring safe medicine and training a team of medical experts poised to provide the finest in medicine to each and every patient.
We are aiming to become the "finest hospital offering the best services to patients" and one that "acts as a hub for advanced medicine, contributing to the local region".
Shinji OGURA,
Director of Gifu University Hospital